We have observed that many of Exocharts' users utilise VPNs, which can occasionally result in data feed errors due to geofencing restrictions or incorrect VPN configurations. In this article, we provide guidance on configuring VPNs for different circumstances.
Firstly, it is important to note the differences between Exocharts' desktop and web platforms. On the web version, geofencing restrictions are not applied as all data passes through intermediary Exocharts servers located in restriction-free areas. In the desktop version, a direct client-server connection is utilised, necessitating the use of a VPN to override geofencing restrictions.
The VPN service can be used even if the user is not in a restricted area. In such cases, it is essential to ensure that the VPN server being used is not located in a restricted area. For a list of restricted areas for Bybit, please follow the link below: https://www.bybit.com/en-US/help-center/bybitHC_Article?id=360039750013&language=en_US.
If you are using a server from the restricted area list, you must add an exception for Exocharts. Please see below for a configuration example using NordVPN software, although other application configurations should be similar.
1. How to add an exception for Exocharts: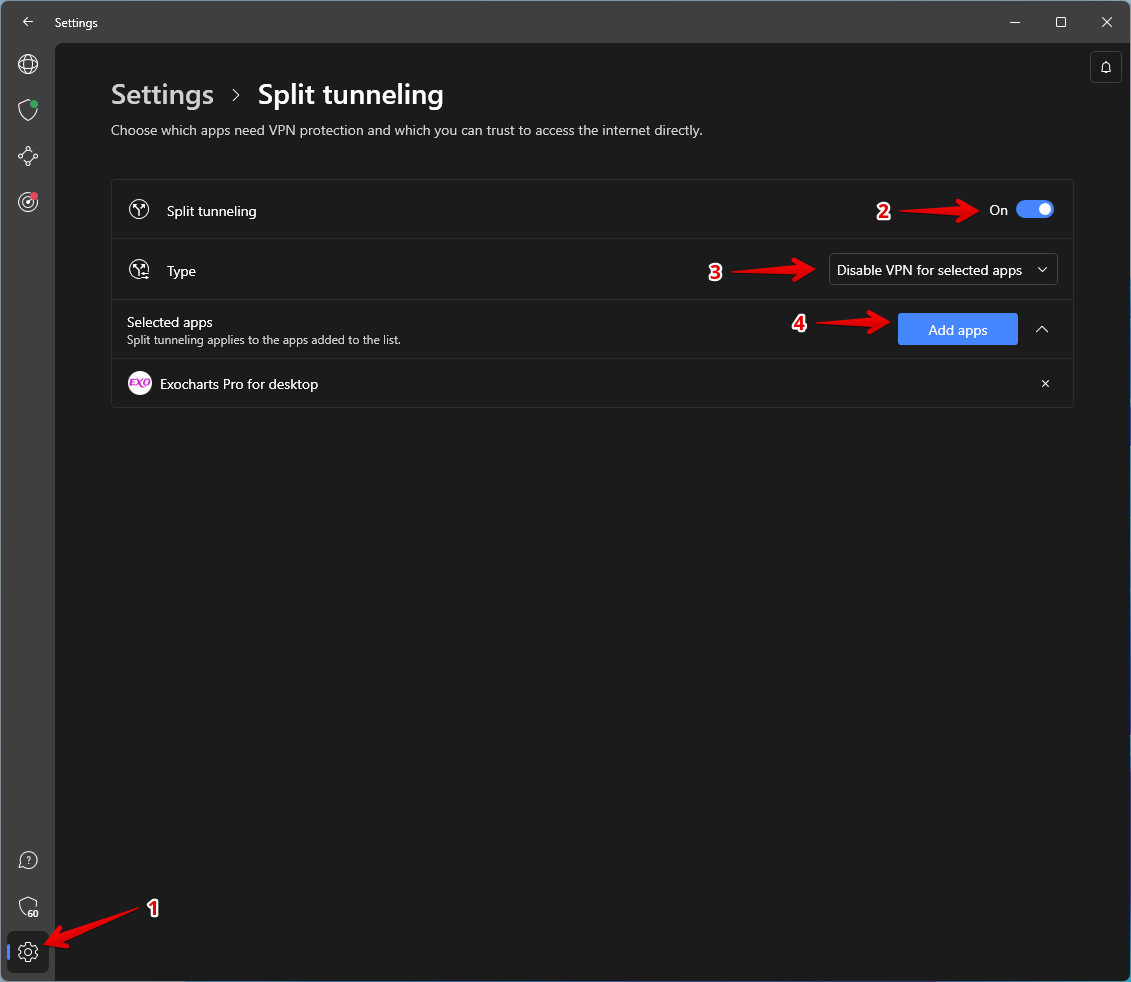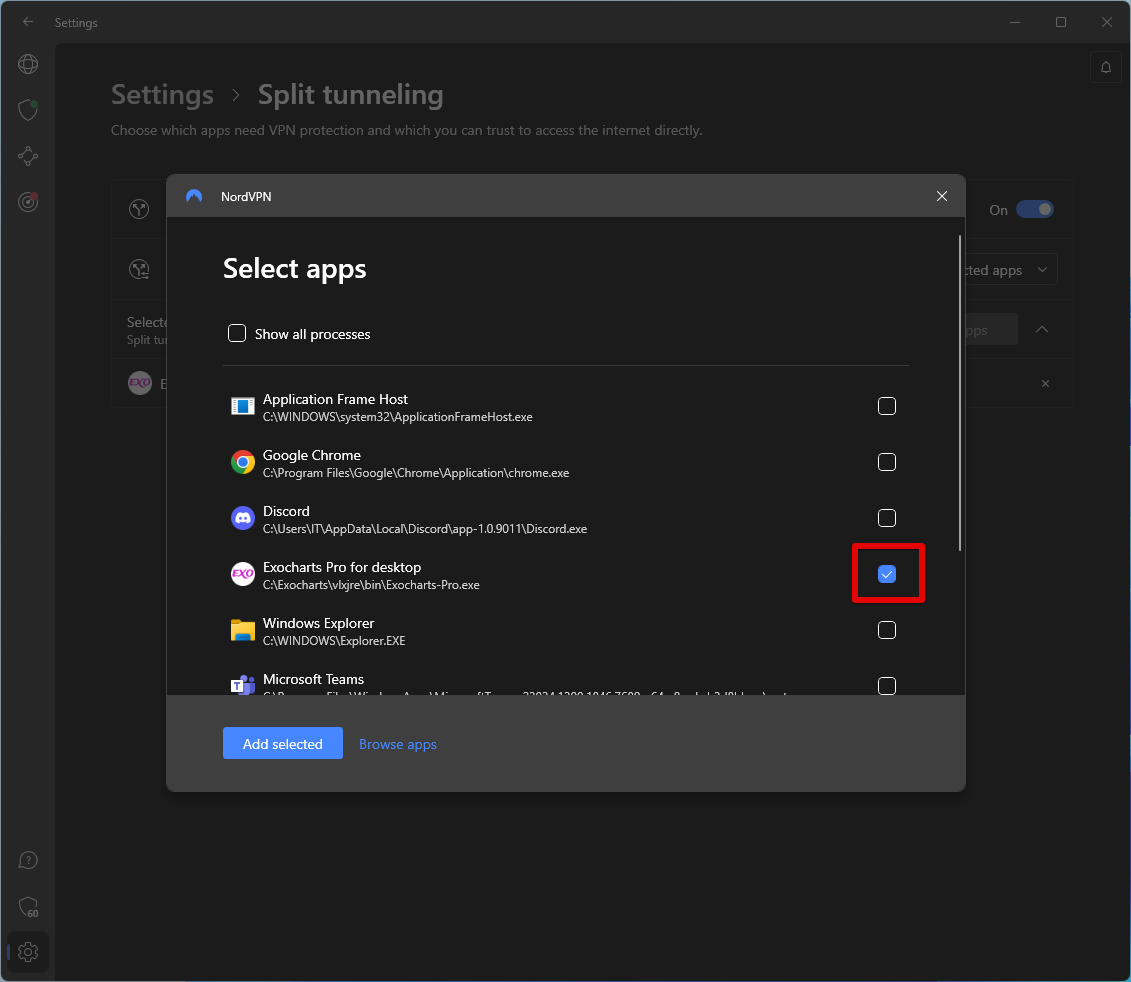 If you are accessing the Bybit exchange from a geofenced area, you must use a VPN software. We recommend NordVPN (https://nordvpn.com/) as a reliable and user-friendly option, although any VPN can be used if properly configured.
The VPN installation process is straightforward; simply follow the on-screen instructions. After installation, select a restriction-free area for VPN rerouting. If you want to use the VPN exclusively for Exocharts, please follow the instructions below.
2. How to configure VPN for Exocharts only: