Tick size overview
Definition:
Tick size is the minimum price change between the different bid and offer prices of an asset traded on an exchange platform. In other words, it is the minimum increment in which prices can change. Tick sizes are defined by the exchange and vary depending on the size of the financial instrument.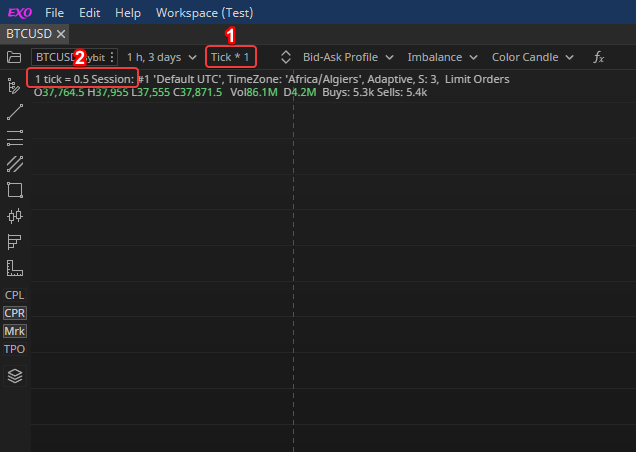 1 - Tick Size view settings: aggregates candles by the settled tick size;
2 - Exchange tick size: shows minimum quoting and trading amount available on a pair.