How to connect dxFeed data?
Please note that the dxFeed data is only available in the Exocharts desktop version. Additionally, dxFeed data plans do not include an Exocharts premium subscription, which is not required to use the dxFeed data.
To connect to the dxFeed data on Exocharts, please follow the steps below:
1. Get the Exocharts premium subscription: https://exocharts.com/status/payments
2. Download the desktop applications: https://exocharts.com/status/desktop/token
3. Get the dxFeed data plan: https://get.dxfeed.com/orders/new/exocharts
4. Open connection manager on Exocharts:
5. Enter your dxFeed login credentials:
5.1. Copy subscription credentials from dxFeed confirmation email: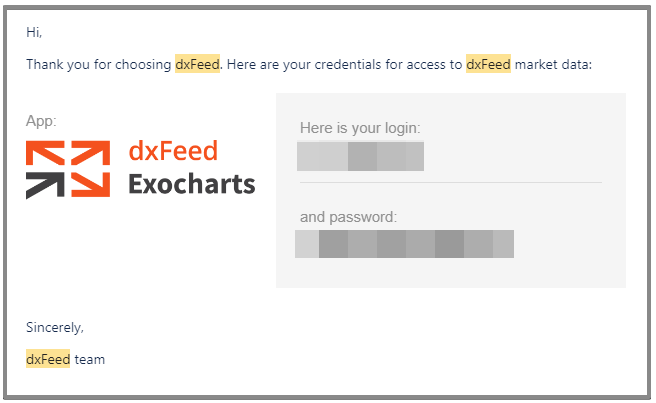 5.2. Paste the details into the Exocharts connection manager: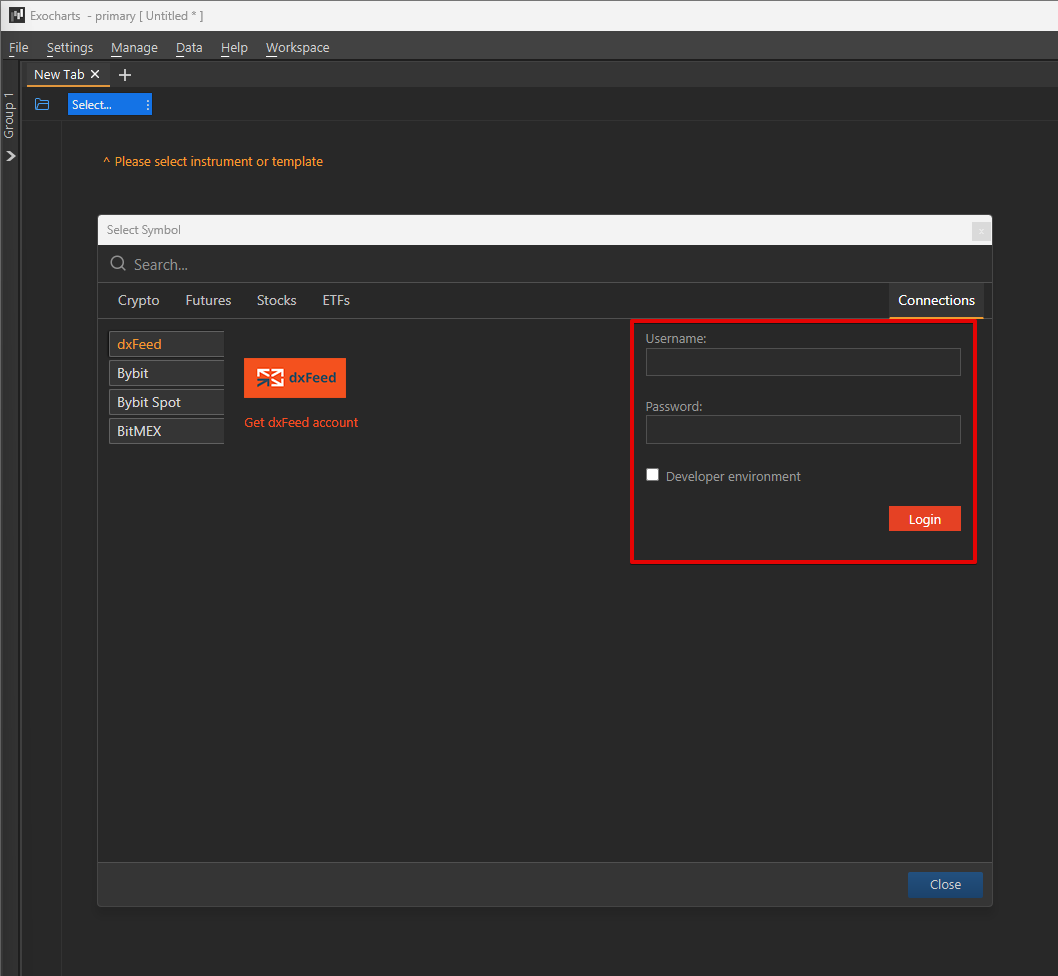 6. Download the instruments: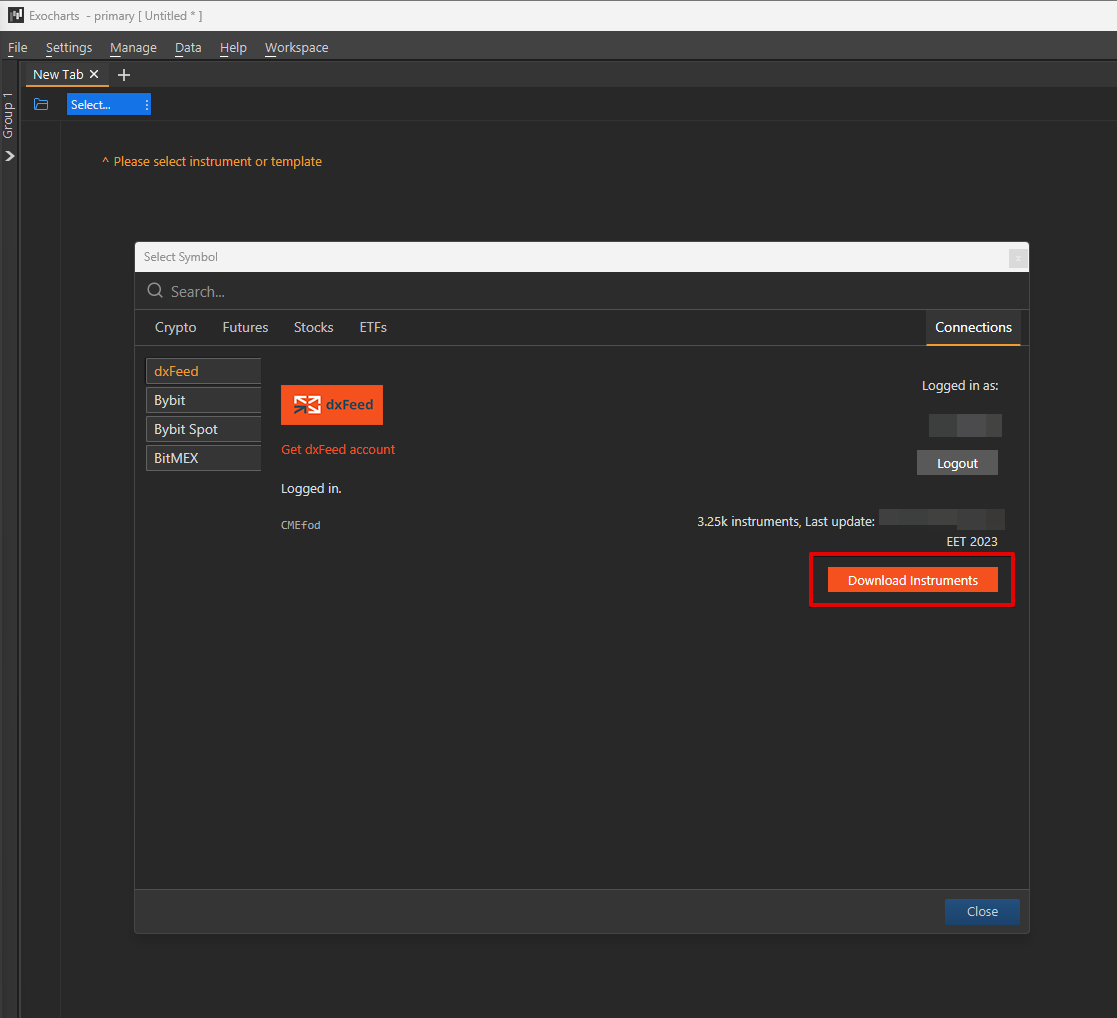 7. Choose your instrument. You can search function or navigate by browsing: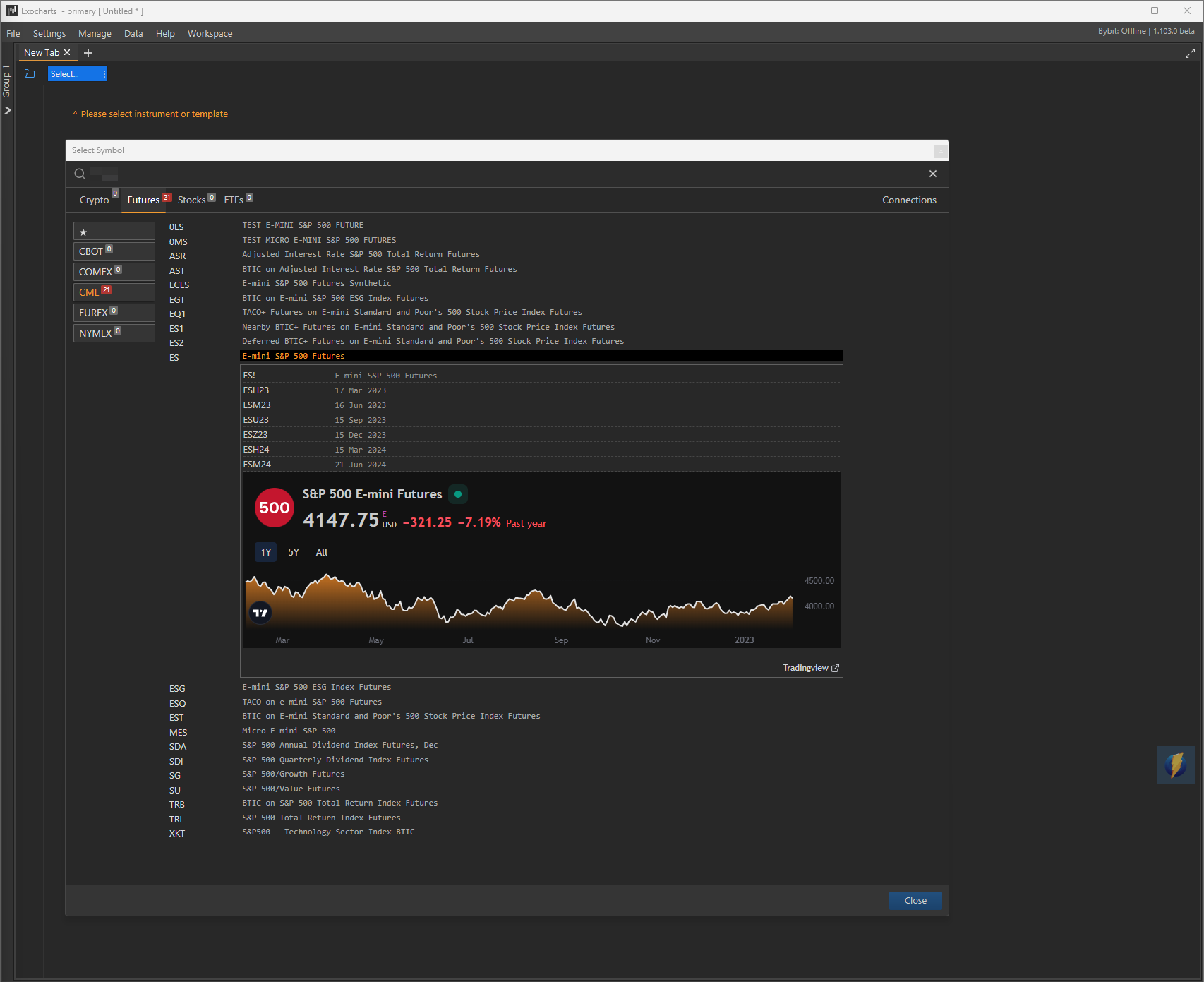 After the connection is established, it can be used for charts and DOM until it is disconnected.
Please note: that the dxFeed connection allows only one active connection at a time. If you were connected form another device, you must reconnect to dxFeed data and redownload the instruments.