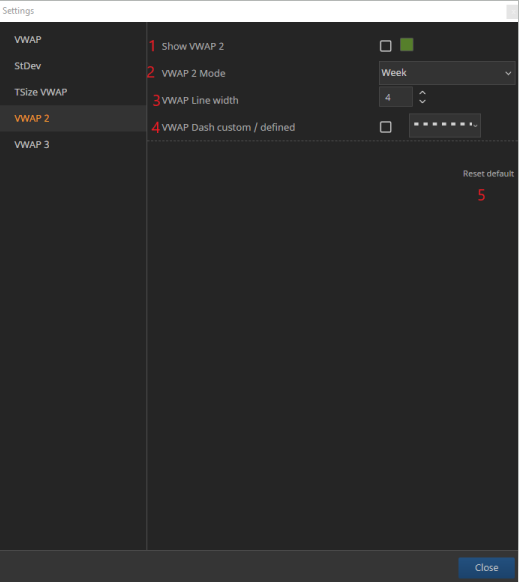 1.- Show VWAP 2/3: selecting the immediate box, displays the VWAP 2/3 on your current chart. Select the box beside it to choose the colour of the VWAP enabled.
2.- VWAP 2/3 mode: Selecting this box allows you to customize your VWAP's construction period based on the type of mode selected.
3.- VWAP Line width: Adjust the numerical value to increase or decrease the width of VWAP 2/3.
4.- VWAP Dash custom/ defined: Select the immediate box to enable an EXO-made VWAP 2/3 dash appearance. Select the box furthest to the right to preview an assortment of other VWAP appearance options.
5.- Reset default: Selecting this resets any made adjustments to the original default settings.